Welcome to Bosak Honda Highland

Over 2200 Google Reviews | 4.7 out of 5 Star Rating!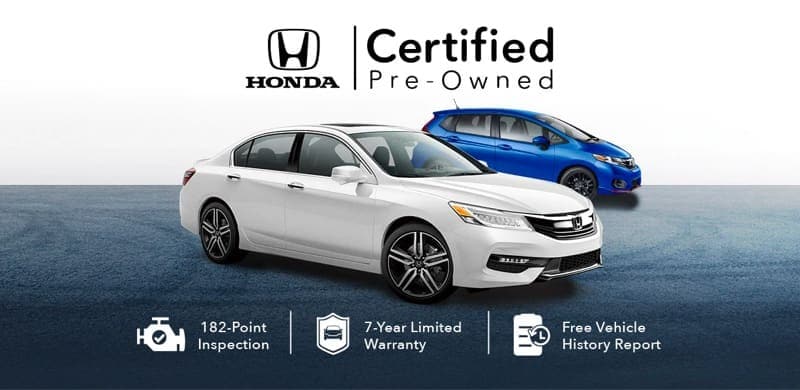 Certified Pre-Owned
Nothing compares to the quality of a Honda. No other program comes close.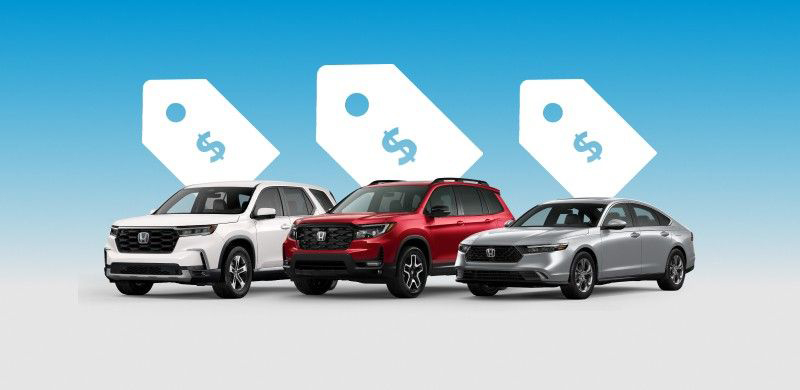 Current Offers
See this month's featured current offers going on now on new Honda vehicles.
Our Reviews
Neil was super easy to deal with And made the experience pleasant, It took a lot less time then I thought it would.
Great people. Highly recommend my salesman Lou Renfroe, very knowledgeable and great personality making my car buying experience good.
Good people very knowledgeable good service Highly recommended drop of car forget about it it's in good hands then pick it up done deal
I think this dealership has great staff. They have efficient service too. Sean, the manager runs a tight ship.
Even though I didn't purchase from this dealership, I appreciated their willingness to help, provide options, and follow up!
Had a great experience working with Lou! He was very helpful and knowledgeable in leasing my new 2022 Honda Civic.
Bosak Honda service is always efficient and polite. Great group of people to deal with.
Comprehensive care, knowledgable service staff, and skilled techs keep my 2015 Accord running like it's brand new!
Great dealership! Lou Renfroe was a great salesman who was very helpful! Everything went very smooth and the finance guy was super nice and helpful too! They explained everything I needed to know.
Desperately need oil change & typical maintenance but on-line service appointments were booked out 2-weeks. Talked to David & told me come on in. Got there @ 7:30 am & was out the door within an hour. Service department was accommodating, friendly, thorough, and quick! Can't ask for anymore than that! Thank you Bozak for making it easy! Mike McQuillen
Always knowledgeable, shows curtesy and they remember you from previous visits. Tony , in service, always treats me with respect and concern for my visit.
The service is always completed in a timely and courteous manner, everyone is very pleasant. Well pleased
Never have any problems with Bosak Honda with them have been buying from them since 1972
My Journey to Buying a car from Lou at Bosak Honda. Started Back in July, I went to Bosak web site to look for a cars and received a follow up call from Mike along with a few emails. That kept Bosak on my list of dealers to check when we found a car to look at. A month later we found a car at Bosak and went to the show room. I met salesman Lou Renfroe. We test drove two cars with Lou and he answered all of our questions. I left undecided, this was the first dealer I had talked with. Lou followed up with a call the next day. In the following month I visited other dealers, none of them followed up with us. One day we checked the Bosak web page and found one of the cars I was looking for. The problem was it was at another Bosak location. I called Lou and asked if he remembered me and he said yes. I explained I wanted to look at the 2018 Ford Focus HB that was at another location and could he get to his location. He said yes, and arranged to meet the next day at his location in Highland. Lou personally went out to get the car and bring it to Highland. I test drove the car and liked it because it was similar to my old car a 2006 Ford Focus HB. I decide to buy the car and after lengthily decision with Chris and Lou on we settled on a fair price. Lou made the process less stressful because of the way he openly presented every part of process. It was very transparent which made it somewhat enjoyable. I arrived at 10:00 a.m. and left with a car at 1:00 p.m. The car came with one key Lou made arrangement to get a second key, and a week later we got the key. Lou has two qualities I liked. He follows up and he follows through. It is always nice to work with a professional salesman. Barbara
Lou & Chris were so accommodating and made the car buying process so easy for me! Buying a car is so intimidating but Lou was able to break everything down for me in simpler terms and I was able to go home with my 2021 Honda Accord! Thank you!
This dealer was fast fun and friendly. They took car of my car very quickly and also expedited me
Very friendly and comfortable atmosphere...the customer can feel relaxed while shopping. Very important to me!
Neil helped us out very much and it was a pleasure working together with him to accomplish our recent purchase. We've been Bosak Honda customers for the last 13 years or so (including the maintenance of our cars) and we plan on being part of their family for many years to come
I brought my car there several times. The care that Dave & Tony displayed was the best! I would highly recommend them. Outstanding & very professional! Thanks
Very helpful, friendly, caring staff. Totally interested in satisfying customers. From sales, Mike Sargent, to service, Shawn. Thoroughly pleasant experience. Would strongly recommend to others
Purchased a Honda Civic from Lou Renfroe at Bosak Honda. He was very helpful and took great care of me. He showed me lots of cool features on the car and was very detailed in his explanations. Service was great from him and would strongly recommend him especially if you are purchasing a vehicle for the first time.
My wife and I recently purchased a used Honda Odyssey from Neil at Bosak Honda. He was very friendly and helpful even after we purchased the vehicle. After we purchased the vehicle, we noticed a couple of minor issues and contacted Neil. He continued to help us get the car repaired quickly. The service team also did a great job promptly and correctly repairing it. I would definitely recommend them to anyone looking to purchase a car or have it serviced.
First time buying a new car and overall I had a very positive experience working with Lou in sales and Chris in financing. They were very friendly, took the time to answer my questions, and made sure I had all the resources I needed to get the most out of my vehicle.
First new Honda purchased from Bosak in Highland. Shawn Haugh and the service techs kept my 2006 Civic alive for a long time so I thought I would buy from them when the time came. Neil Patel was great in finding me my car and making the whole process very easy. Also Chris Matsey got me in my car in record time. No hassle purchasing! Thanks Neil and the entire Bosak team!
Needed my key programmed for my 2021 Honda Accord, the excellent service team had me right in and right out! Couldn't have asked for a better experience!
Why Buy at Bosak Honda Highland
Serving Northwest Indiana for over 90 years!
CDC compliant coronavirus precautions; safety first, social distancing, pick up & delivery service
Non-commissioned sales staff for a pressure-free experience
Council of Sales Leadership Award 2019
Convenient Purchasing Process
Fast Track provides faster, easier and paperless car buying experience!
No appointment needed!
Get Directions To Bosak Honda Highland