Are Solar Highways the Way of the Future?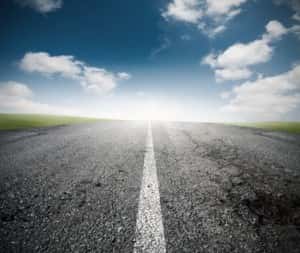 Automotive technology is constantly changing, whether it's increasing fuel efficiency of vehicles or innovative entertainment or safety features. Today, it looks like even the roads that we drive on may soon be changing. Solar highways may be the way of the future, making for a new and safer way of automotive traveling. At Bosak Honda in Highland, you'll find that we offer a full inventory of the latest Honda models, including a great selection of electric vehicles, which could see some of the biggest benefits of these solar highways.
Benefits of Solar Highways
The U.S. Federal Highway Administration has already approved funding for these potential new roadways, which could make driving safer in addition to saving large amounts of money. These solar highways are designed with power and data cables built in so they generate electricity and end up paying for themselves. Homes and other buildings can be powered by these roadways and electric vehicles can even charge while driving on them!
A built-in LED lighting system would increase drivers' visibility at night, hopefully reducing nighttime accidents. In addition, the solar roads will feature heating elements that can melt snow and ice. No more having to worry about your car slipping and sliding on the road in slick wintry weather conditions!
The environment could also see benefits from the implementation of solar highways as these roads are said to be able to lower greenhouse gas emissions by 75%.
Tests by labs all across the country have shown that as far as the efficiency of solar roadways goes, there would be no loss in switching from our current infrastructure.
Learn More at Bosak Motors
While funding has been approved by the U.S. Federal Highway Administration, there is still a ways to go before we see these panels on our roadwys. Don't be surprised though if solar highways appear sometime in the future.
In the meantime, feel free to visit Bosak Honda in Highland and check out our current lineup of new and pre-owned vehicles that one day may drive on solar roads. For any questions contact us at (800) 959-4660!