Why You Should Choose Bosak Honda For Auto Service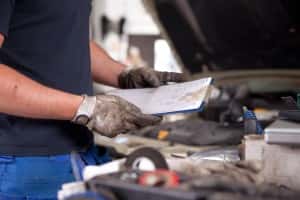 Trying to figure out where you should go for your next oil change or regular maintenance? Maybe you've had a fender bender or a more severe accident and you need some major work done on your car? Or maybe your car is making a strange sound, or not performing the way it used to? Turn to the experts at Bosak Honda Highland! We're here to help with all your automotive needs. Here are just a few of the many reasons you should choose our expert service team as your go-to when your vehicle needs some work.
Choose Bosak Honda Highland for Auto Service
The best reason to choose Bosak Honda Highland for your service is that we provide quick, realiable, and affordable maintenance and repairs of all kinds. That's more than you can say for many providers. Even more importantly, we're a certified Honda service center able to provide state-of-the-art Honda care using up-to-date diagnostic tools and genuine Honda OEM replacement parts to maintain the performance and warranty of your vehicle.
When your car is under warranty, it's easy for us to access all the information we need right away without any extra paper work or added stress. That's one benefit of coming to the dealership. Another major benefit is that we have all the products and parts in stock to provide your vehicle with maintenance and repair at all times, helping you get back on the road faster with repairs that last. Finally, the expert service team here at Bosak Honda can make sure that your vehicle is running like new when it leaves our service center because we know Honda vehicles inside and out.
Visit Bosak Honda Highland For Your Next Service
Here at Bosak Honda we provide high-quality service for drivers in the Highland, Indiana area. Schedule your appointment now to make sure we have room and time to service your vehicle right. Of course, we're happy to help if you drop in during our service hours: 7:30 a.m. to 5 p.m. Monday, Wednesday, Thursday, and Friday, from 7:30 a.m. to 8:00 p.m. on Tuesday, and from 8 a.m. to 4 p.m. on Saturday. Stop by today!