Bosak Honda's Spring Car Care Cleaning Tips
The end of February draws near, which means it is time to think about spring cleaning. Winters in the Midwest can be harsh to your Honda, so we at Bosak Honda have compiled a number of spring car care cleaning tips to help. Today, we're going to dedicate this post to addressing the best spring car care cleaning methods as pointed out by the experts. Some items may be common sense, some may be totally new, but all are sure to help.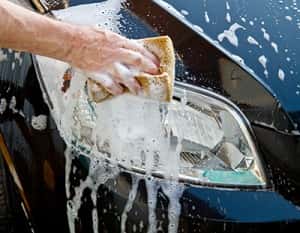 Routine Maintenance
"April showers" are quite a real thing, so the first thing you should do for spring cleaning is to check your wiper blades. Worn out blades will not do you any good in a torrential downpour. The big signs to look for are streaks on your windshield and cracking or fragmenting wiper blades.
Another thing to keep an eye on is your tires. As things begin to warm up outside, your tires will lose a bit of pressure, so keep that tire gauge handy. You should also inspect the tread of the tire by inserting a quarter in the tire. If the top of Mr. Washington's head can still be seen, then it means you need new tires.
While we are on the subject of tires, let's talk about wheel alignment. If your car likes to veer when your steering wheel is straight, then you may be in need of realignment. As you may know, tire rotation is just one of the many services we offer at Bosak Honda Highland.
An oil change is another routine service we offer here at Bosak and a major item to take care of this spring. It also gives us an excuse to peak under the hood and see if there's anything else we can help you with!
Three other items to keep an eye on include the battery, brakes, and your coolant levels, as temperature and the moisture levels in the air effect these things greatly.
Spring Cleaning
One of the worst things about spring is what happens when you finally open your car up to the world. Here are some cleaning tips:
Use a microfiber cloth to remove dust
Take out the trash
Vacuum seats, floor mats, rugs, and the trunk
Never wash or wax a car in direct sunlight
Hose down wheel wells to reduce salt buildup
What Did We Miss?
Do you have any tips to share? Send us your innovative solutions today and we can add them to our list. And as always, if you want a professional helping you take care of these things, we at Bosak Honda Highland will be happy to help.