Car A/C Not Blowing Cold Air? Here's What Might Be Wrong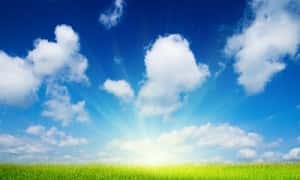 With the summer months upon us, you're going to want a functioning A/C system in your car. Your commute and errand-running could quickly become miserable if your car A/C isn't blowing cold air. From the dog to the kids, it's best for everyone if your A/C works well. If your A/C is not blowing cold air, here's what might be wrong, and what you might be able to do to remedy the situation, by either fixing it yourself or bringing it in to our service department at Bosak Honda Highland.
Car A/C Not Blowing Cold Air: Small Fixes in a Complicated System
Usually when we encounter this, we find that the air conditioner just needs recharging. You can recharge an A/C unit by yourself, but if you're not comfortable with it, you can always bring it in to our ASE Certified mechanics. This is a very simple job that we can take care of in no time.
However, your A/C system could have a Freon leak, which is the chemical that actually cools the air. A leak in the system will result in reduced effectiveness or a complete loss. The quantity needed for today's precise systems is very specific, and if you add more without knowing there's a leak, you'll just run out of Freon again and be in the same situation later.
If that's not it, then the A/C compressor may not be engaging, which can occur due to any number of conditions. Low Freon, an overheated engine, or an electrical fault could be to blame. Whatever the issue, a failing compressor should be repaired by a qualified mechanic.
Other problems, like a stuck blend air door or a broken fan, can also minimize the comfort offered by air conditioning.
Bring Your A/C Problems to Bosak Honda Highland
The air conditioning systems in vehicles are pretty complicated, and while some problems are easy to fix (or temporarily fix), more difficult issues require trained and certified mechanical professionals. If you want the job done right, and done before the summer heat hits hard, you can come to Bosak Honda Highland. Contact us today to schedule an appointment to diagnose and fix your A/C not blowing cold air problem.