Hello, Valparaiso!
Bosak Honda Provides Auto Financing to the Valparaiso Area
Not sure how you're going to pay for your next automobile purchase? Don't worry: it's not a problem at Bosak Honda. Our Valparaiso-area Honda dealer can help you secure auto financing allowing you to drive off in your new car without having to pay for it all at once. We can even help people who have struggled in the past and don't have the best of credit.
How a Car Loan Works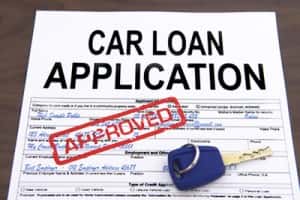 First, you decide on how much you can put up as a down payment; many people choose to trade in their current car for this. From there, you are financed the rest of the negotiated cost. Typically, you will be able to decide on the term of your loan. Auto financing is a type of installment loan where the payments are fixed. The length of the loan helps determines how much the payments will be. A shorter loan will mean you pay less in interest, but someone with a longer loan will have lower monthly payments.
Financing at Bosak Honda
If you're interested in financing your car at Bosak Honda, we offer you the option of applying for financing online. It's fast, convenient, and you don't even have to leave your home. You aren't required to do this, but many people like to know where they stand before they come in to shop. You're more than welcome to come to our dealership and speak with our finance team in person, if you wish.

Once you fill out the application, our financing team will review your information and get in touch with your shortly. Our dealership works on a different network than banks do, so we are able to approve people even if they don't have perfect credit.
Come to Bosak Honda Near Valparaiso
Our dealership is about a 40 minute drive west of Valparaiso in nearby Highland, Indiana. You can get to our dealership at 9800 Indianapolis Boulevard by taking IN-130 West and I-80 West. We'll be on the right, just after you pass West 45th Avenue. If you reach Industrial Drive, then you've gone too far. We encourage you to apply for financing, then come visit us for a test drive!