Crown Point Drivers Head to Bosak Honda in Highland for Oil Changes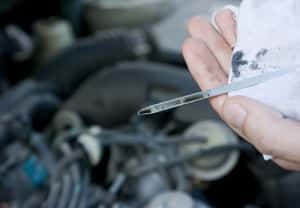 At your Crown Point-area Honda service center, we understand the importance of automotive maintenance, especially when it comes to oil changes. That's why if you're looking for a car dealership that uses only manufacturer recommended oils and filters designed to make sure your car delivers maximum performance, Bosak Honda in Highland is the place for you. Our service center technicians pay close attention to the type of oil placed in your vehicle and deliver service unmatched by other maintenance centers in the area.
Don't Put Off Getting an Oil Change
When it comes to owning a car, you want to make sure that you do not delay. It's a relatively quick process and is extremely important to the health and longevity of your vehicle. With many fast-moving parts, your engine can gets pretty hot; the oil acts as a lubricant, helping to reduce the amount of friction as the engine parts rub together, cooling the machine to safe levels. Older oil loses its friction-reducing capabilities and if left unchanged for a prolonged period of time can result in overheating and engine damage.
Over time, it's only natural for engine particles to develop and collect in the oil. The longer you wait, the more particles the oil picks up, potentially damaging the engine and needing massive repair at a later date.
How often should you change your oil? Every 3,000 miles is the norm, but depending on how you drive and the type of oil that you use could extend the range between 5,000 and 7,000 miles before needing an oil change. It's also a good idea to check your owner's manual to see what the manufacturer recommends.
Get Your Oil Changed at Bosak Honda in Highland
Located at 9800 Indianapolis Blvd in Highland, Bosak Honda is about a 25 minute drive from Crown Point. Our service department is open Monday through Saturday for your convenience. The next time you need an oil change we encourage you to come and visit us and let us show you the commitment we make to taking care of your vehicle.