Hello, Griffith!
Griffith Car Owners Come to Bosak Honda for Oil Changes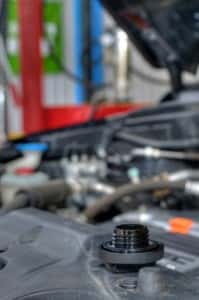 Changing your oil is one of the most important parts of vehicle maintenance. Without clean, fresh oil, your engine won't run smoothly or cleanly. If you're looking for an oil change in the Griffith area, then come to Bosak Honda in Highland, Indiana. We'll be happy to help you out with all your oil and oil filter changes.
Scheduling an Oil Change
Our service department is open Monday through Saturday, in which you're welcome to drop by and get your oil changed. A better option might be to schedule a service appointment for a time that's most convenient to you. This way you don't drop in on a big line when you've got places to be. You can schedule a service appointment on our website even when we're not open. For a more direct approach, feel free to contact the service department by phone at (800) 949-7915.

Oil Change Specials and Coupons
Bosak Honda knows that taking care of your car can be expensive. This is why we regularly try to offer oil change coupons. Before coming in for your next appointment, take a look at our service specials. Even if we're not currently offering any oil change coupons, there may be something that you can use.
The Importance of a Regular Oil Change
Rub your hands together really fast. After a little bit, they'll start to burn. Now try it again with your hands wet. They move nice and easy, right? Your oil works kind of like this for your engine, keeping all the metal parts lubricated and reducing friction. After a bit of time, though, the oil gets old and dirty. If you never changed your oil, the engine would eventually get so hot that it would fuse together! That's why you need to be sure to get your regular oil change.
Come to Bosak Honda Near Griffith
We're located in Highland, Indiana, just about 10 minutes from Griffith. You can find us at 9800 Indianapolis Boulevard between 45th Street and Industrial Boulevard. We hope you'll trust our team for all your oil change and service needs. If you have any questions about oil changes or anything else service related, please contact our dealership.