Hello, Hammond!
We Follow Honda Recommended Standards for Service
When you take your car in for an oil change in Hammond, how do you know you're getting the best quality motor oil? The only way Hammond drivers can know for sure is if they bring their vehicle into the service center at Bosak Honda in Highland. Our service experts know every inch of your Honda's engine and moving parts and are trained to meet the stringent standards set forth by Honda. That means we use factory recommended motor oil, filters, and parts that are specifically designed to work with your Honda's systems to produce optimum performance results.
What's the Difference Between Motor Oils?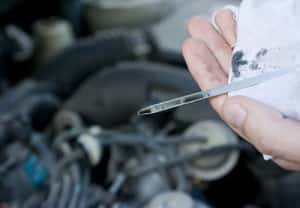 Not all motor oils are the same. There are different viscosities that work differently at different temperatures, which means you should have a different oil coursing through your Honda engine during a cold Hammond winter than you do in the summer. There is also a wide range of regular motor oils that are different than synthetic motor oils. How do you know which one is right for your Honda? This is why Hammond Honda drivers need to rely on the trusted Honda professionals at Bosak Honda, who use factory recommended motor oils for your specific Honda model. Whether you choose regular or synthetic oil, a high quality, factory recommended fluid will ensure optimum engine performance, less buildup, and decreased chance of engine damage that can be caused using cheap motor oil.
Hammond customers can schedule an appointment for an oil change online or call our service center directly at 800-949-7915. Our service team is here to answer any of your questions and make sure your Honda continues to run as well as it did the day you drove it off the lot.

Quality Makes a Difference
The quality Honda service you're looking for is less than 15 minutes away at Bosak Honda. Just head south on US-41 from Hammond until you reach our Highland dealership at 9800 S. Indianapolis Blvd.  We offer convenient hours from 7:30 a.m. to 5:00 p.m. on Monday, Wednesday, Thursday, Friday, and Saturday, and from 7:30 a.m.to 7:30 p.m. on Tuesday. Contact Bosak Honda Highland today!