Hobart Drivers Choose Bosak Honda in Highland for Oil Changes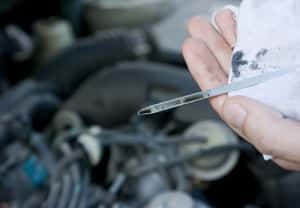 If you're looking for a service center near Hobart that understands the importance of regularly scheduled oil changes then you want to take your car to Bosak Honda Highland. To ensure that your vehicle delivers maximum driving performance, our service center technicians use only manufacturer recommended oil and oil filters. The staff at your Hobart-area Honda dealer offers a level of customer service that is unrivaled by other area service departments, which is why you can trust that we'll take the utmost care in working on your vehicle, even for your regular oil changes.
Don't Wait to Get an Oil Change
Just like you go to the doctor for routine check-ups to make sure everything's working correctly, it's imperative you take your car in for regularly scheduled oil changes. Oil changes help make sure the car continues to perform at a high level for as long as possible. Oil reduces the amount of friction between all the moving parts in the engine; the longer you go without changing the oil, the more difficult the oil's job becomes.
Chances are that over time, tiny engine particles will collect in the oil. Those particles need to be removed in order to prevent any major damage from happening to your engine.
How Often Should You Change Your Oil?
It's probably been recommended to you by your mechanic that you should change your oil every 3,000 miles. However, with improvements in both oil and engine technology, you might be able to last up to 5,000 miles before needing an oil change, depending on your driving methods. Be sure to check your owner's manual to see what the car manufacturer recommends.
Scheduling an Appointment
We make it easy to schedule an oil change at Bosak Honda in Highland. You can either call our service department at (800) 949-7915 to set up an appointment over the phone, or for more convenience you can schedule service online by filling out our service request form.
Let Bosak Honda Highland Handle Your Oil Changes
Located at 9800 Indianapolis Blvd in Highland, Bosak Honda is about a 25 minute drive from Hobart. The next time you need an oil change we encourage you to visit our dealership and let us show you our level of commitment to you and your vehicle. We're confident you won't trust any other service center the way you'll trust us.