Hello, Portage!
Portage Area Drivers Trust Bosak for All Their Oil Change Needs!
Bosak Motors not only provides the highest quality used vehicles in Indiana but we also have one of the finest service centers in the nation! Our dedicated repair specialists have mastered the art of the oil change and are waiting to help you!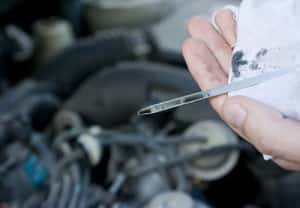 Importance of Oil Changes
Getting regular oil changes help avoids dirty, sludgy oil, which is much less efficient at cooling and lubricating your engine. It can also cause your engine to wear down faster, leading you to replace expensive parts much too quickly.
Why Trust Bosak?
Bosak has decades of experience providing drivers like you with oil change services they can trust. Our entire repair team is factory trained and stocks only the highest quality manufacturer recommended oils and oil filters. We don't stock any generic brand oils at Bosak. Simply put, nobody in Indiana offers a quicker, more efficient, and high quality oil change.
Making an Appointment
If you're interested in an oil change from Bosak, call us at (800) 949-7915 or fill out our online service scheduling form to get started. Include your name, the make and model of your car, the service required, and the times you are available. We will fit you into our schedule at your convenience.

Oil Change Specials
At Bosak, we love to see you save money. That's why we offer a wide range of oil change service specials that will put a smile on your face and money in your wallet. Our specials range from instant cash back bonuses on all oil changes to "buy one, get three free" specials. We often offer a free oil change in a service special package with other, more difficult repairs. You can view our running service specials before you come in to Bosak Honda!
Come to Bosak Motors Today!
Stop by our shop on 9800 Indianapolis Boulevard in Highland Monday through Saturday to experience the best oil change of your life! Take I-80 W/US-6 W for 12.4 miles and take exit two for Indiana 152 N toward US 41 S/Indianapolis Boulevard for 0.2 miles. Stay right for 3.2 miles and look for us on the right. Don't wait; get your car in tip-top shape today!