Chicago Drivers Choose Bosak Honda Highland for Used Cars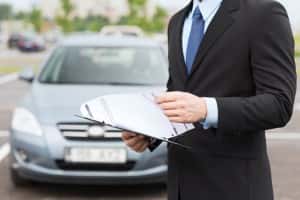 Many drivers already know Bosak as the go-to Chicago-area Honda dealership, but did you know that we also have an incredible selection of used cars available to our Chicago drivers? At Bosak Honda Highland, we offer drivers a vast selection of Certified Pre-Owned Honda models as well as one of the most diverse used vehicle inventories in the area, stocking models from all different manufacturers to give you plenty of options.
A Used Car for Every Driver
We make it a point to offer a used vehicle inventory that gives you options across automakers and vehicle types, stocking cars, trucks, SUVs, minivans, crossovers, and more from automakers like Honda, Ford, Chevy, Hyundai, Toyota, Mazda, and even some luxury brands.
No matter what you're looking for in a used car, we think we have something here for you at Bosak Honda Highland. And once you've found your next new-to-you car, our finance team will work out the particulars and send you home behind the wheel as soon as possible.
For Extra Confidence Shop Certified Pre-Owned
While we make sure that every used car that comes to Bosak Honda Highland lives up to our strict standards, we know that some drivers want a little extra peace of mind, and we have a solution: Certified Pre-Owned Hondas.
A Certified Pre-Owned (or CPO) Honda is one that has passed a very strict inspection process to ensure that it is up to the rigors demanded by the Honda brand, but you receive more than just the confidence of an inspection. CPO Honda models come with added warranty coverage, a vehicle history report, special financing offers, and much more.
Browse our CPO Honda inventory and see if anything strikes your fancy. Be sure to act quickly, though; our CPO Honda vehicles don't last long.
Find a Used Car You Can Depend On
If you're looking for a CPO Honda or a gently used car you can depend on, contact Bosak Honda Highland and let us help you find the right one. We have a huge selection of used cars waiting to be taken home by a Chicago driver; stop by today and take one for a test drive. We can't wait to put you behind the wheel!