Bosak Honda Highland is St. John's One-Stop-Shop for Used and Pre-Owned Cars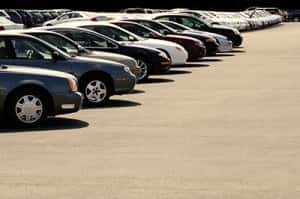 Shopping for a used or pre-owned vehicle is not always a pleasant undertaking, but at Bosak Honda Highland, our goal is to provide our customers with an enjoyable experience when they visit our dealership. You'll notice the difference between our dealership and our competitors when you come see us. Not only do we offer a wide selection of used and pre-owned vehicles for you to choose from, our dealership is also committed to customer satisfaction, which means we provide you with both the car you want and the treatment you deserve. Bosak is the perfect choice when you are looking for a used car in the St. John area.
Impressive Selection
Regardless of whether you are looking for a used or pre-owned car, we are confident you will find the perfect vehicle for your lifestyle when you come to Bosak. Our dealership is proud to offer not only used cars, but Certified Pre-Owned Honda vehicles, as well. When you buy a CPO vehicle from us, you can be confident in the quality of your new car. All of our pre-owned vehicles have been thoroughly examined by our talented staff of automotive technicians and once they have passed inspection, the cars are once again backed by the original manufacturers warranty. Whether you are in the market for a car, truck, SUV, or mini-van, we are confident you will be able to find what you are looking for at Bosak.
Come See for Yourself at Bosak Honda Highland!
If you are a St. John driver searching for the perfect used vehicle to compliment your lifestyle, stop by Bosak Honda today. You'll find our dealership just a short drive away at 9800 Indianapolis Boulevard in Highland, IN. When you are ready to start your car-shopping journey, Bosak Honda is always ready to help. We are open six days a week to guide you through the process: Monday through Thursday from 8:30 a.m. to 8:00 p.m., Friday from 8:30 a.m. to 6:00 p.m., and Saturday from 8:30 a.m. to 5:00 p.m. You can also give us a call at (800) 959-4660 or send us an email with any questions you may have. Visit us today and let us show you the Bosak Honda difference!