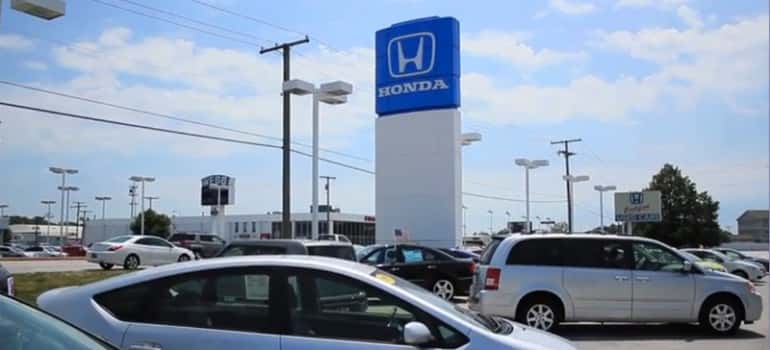 Hello, Merrillville!
Merrillville Residents Love Bosak Honda's Used Car Department!
When it comes to finding the best used cars in Merrillville, nobody beats Bosak Motors! What is there about our selection of used Hondas that makes us stand out from our competitors? Perhaps it's our low prices and huge selection? Maybe it's our friendly helpful staff? Maybe it's all of this and more! Read on to find out why your next car buying experience should be with us.
Unbeatable Used Car Selection
Bosak Honda strives to provide a used car selection that updates regularly. We search high and low to find the best used Hondas that suit your car buying needs. One of our most popular car buying options is certified pre-owned or CPO vehicles. CPO vehicles are low mileage cars that are carefully inspected to make sure they meet all safety and performance standards. Check out our online used inventory today to find the car of your dream!
Instant Model Quote
Are you always looking at cars online but not able to figure how much they're worth? Are you trying to trade in your vehicle and can't find its value even after days of searching? Use our instant model quote online service today to find both these values instantly. Search through our inventory and find the vehicle you want or input the type of car you want to trade in. Our instant quote calculator will give you a quote you can trust.
Used Car Specials
Another thing that sets us apart from other car dealers is our used car specials. Most dealers make specials that appeal to their pocket book, but we design ours to appeal to yours! We offer huge discounts on a wide variety of used Honda and competitor vehicles. Our sales vary depending on the make and model of the vehicle.
Visit Bosak Honda Today!
By now you're probably anxious to check out our selection of used vehicles. Give us a call at 800-959-4669 today to set up an appointment. You can find our lot at 9800 Indianapolis Blvd in Highland, only a short drive from Merrillville. Just take US 30 W for about four miles, turn right onto Indianapolis Blvd for three miles, turn right onto Industrial Drive, left onto Spring Street, and then left onto 45th street. Take the last left onto Indianapolis Blvd and look for us on the right!