Edmunds.com Names the 2014 Honda Civic and Odyssey Best Value Cars
In their annual Best Retained Value awards, not only has Edmunds.com named Honda their Best Retained Value in the Non-Luxury Brand category, but two Honda cars have topped their respective categories for "Best Value" as well: the 2014 Honda Civic and the 2014 Honda Odyssey.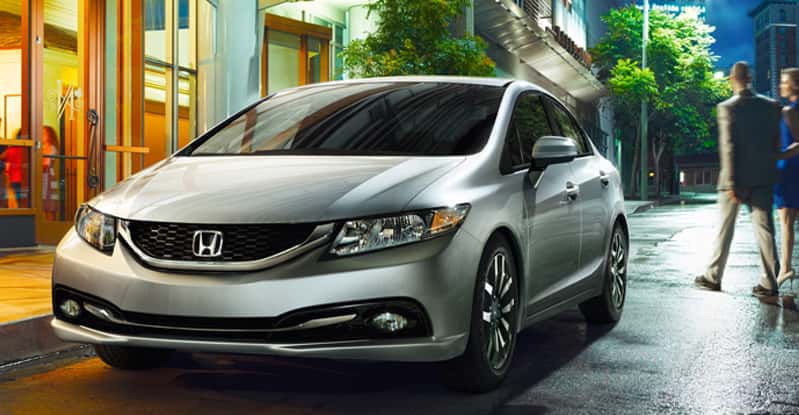 What is it that makes these vehicles such a great value? Let's take a look at what defines them to get a better idea!
The Civic is a Top Small Car
The small car market has always been tough, and the Honda Civic has always been able to beat out the competition. The 2014 Civic carries on in that long tradition, providing drivers with an affordable, fuel-efficient, and practical sedan that includes standard features other automakers think you should pay extra for, including:
Bluetooth connectivity for phone and audio
Honda's i-MID touchscreen infotainment system
Steering wheel-mounted controls for tech and cruise
SMS texting and Pandora internet radio
Rearview camera system
All of this and more makes the Civic a great investment. After all, you are getting some truly modern features without having to pay to upgrade them. That sounds like a great value to us.
Honda's Odyssey is an Impressive Minivan
And when you want a great family vehicle, the 2014 Odyssey can seat up to eight and has plenty of cargo storage space when you need to make room for luggage or the entire family. One of the best parts about the Odyssey is that, just like the Civic, Honda includes some of the best in standard features, so if you're wanting to upgrade, you can transform this minivan into one of the most luxurious and practical vehicles on the road today.
You can even get it with a built-in vacuum—the HondaVac—if you spring for the Touring Elite trim level!
Test Drive a Honda Today
In short, by giving amazing features to vehicles that are already favorites of quite a few drivers, Honda has managed to make a mark that Edmunds.com thinks is worth noticing.
If you want to see how either of these Honda vehicles—or any other new model—handles, just stop by Bosak Honda Highland for a test drive. Or if you have any questions, you can contact us online. We can't wait to hear from you.