Bosak Honda Has a Great Selection of New and Used Accord Models
If you're looking for a Honda dealer near Highland, Indiana that offers a full lineup of new and pre-owned Hondas, be sure to stop by Bosak Honda in Highland. We have a wide variety of models, including the popular 2013 Accord. We're also proud to offer used Accords from previous generations, including the highly acclaimed seventh generation. Come see for yourself!
The Seventh Generation Honda Accord
The seventh generation of the Accord premiered in 2003. Two different models were available; one for the Japanese and European markets and another for North American markets.
In the U.S., the Accord was offered as both a sedan and a coupe with a new 5-speed automatic transmission, and four-cylinder engine. The 2003 Accord coupe was powered by a 3.2L V6 engine that delivered 240 hp and 212 lb-ft of torque. The 2003 model also offered Honda's GPS assisted Navigation system as an option.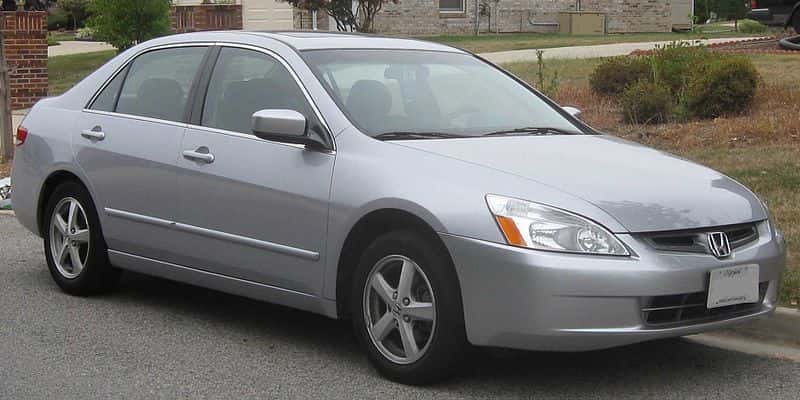 The 2005 Accord offered a total of six airbags after adding standard side curtain and front side seat impact airbags. Other upgrades included new all-red taillights and different wheel designs. The Accord Hybrid offered an EPA-estimated 29 mpg city and 37 mpg highway miles.
The 2006 model year Accord underwent a significant redesign, sporting a restyled exterior with a new front grille, new wheel designs, standard 17" rims, and new triangular LED taillights. The redesigned interior offered a new steering wheel cover, updated navigation system, and a maintenance reminder system to let owners know when it was time for scheduled maintenance.
The SE-V6 trim level was introduced for the 2007 Accord, along with sedan now offering the "Cool Blue Metallic" exterior color that was previously only available with the coupe.
Visit Bosak Honda Today For a Test Drive
At Bosak Honda, we've got a great selection of new and used Honda Accords, including seventh generation models. Located at 9800 Indianapolis Blvd in Highland, we're about a 20 minute drive from Merrillville, just down US 30 W to Indianapolis Blvd. Stop by our dealership and check out our full inventory of Honda vehicles or give us a call at 219-595-9333 800-959-4660. We look forward to helping you with all of your automotive needs.

View New Vehicle InventoryView Used Vehicle Inventory