Honda to Debut Two New Honda Models in 2014
While 2013 seemed very exciting with the release of a revamped 2014 Honda Civic and two Honda Accord hybrid models, 2014 is looking to be even better with the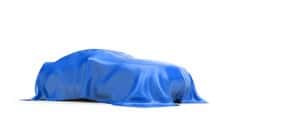 release of two new Honda vehicles. The United States is perhaps the most important market for Honda, accounting for 40% of their total sales. Because of this, the automaker is definitely looking to grow and offer more options for American drivers.
The 2015 Honda Fit
There was no 2014 Honda Fit at Bosak Honda, because Honda was busily redesigned the subcompact hatchback. The 2015 Honda Fit is already out in Japan and has been very popular. Honda took in some 62,000 orders for the Fit in the first month after its launch. Currently in Japan, the 2015 Honda Fit is the automaker's bestselling car.
Honda also thinks the Fit will be a hit here and eventually overtake the Civic in terms of car sales. We don't have all the details yet, but the 2015 Honda Fit certainly seems impressive. It will feature standard Bluetooth and a rearview camera. Despite its size, the Fit will also offer a total 52.7 cubic feet of cargo space.
Subcompacts used to be pretty lackluster, but Honda is changing that. The 2015 Honda Fit will definitely turn some heads when it comes out later this year.
The Honda Vezel
The second new Honda model coming this year will be the Honda Vezel. We could see the name changing for American release, but we've already gotten a look at the vehicle at the 2014 North American International Auto Show. Plus, Honda has already build a new production facility in Mexico where they plan on building it.
So what exactly is the Honda Vezel? It will be a new entry into the Honda crossover/SUV lineup that will slot below the current 2014 Honda CR-V. The Vezel aims to take advantage of Americans' growing desires for smaller, affordable crossovers. It will be a subcompact crossover built using the same platform as the upcoming 2015 Honda Fit. Bosak doesn't know a whole lot about the model, but it should offer impressive fuel economy and versatile space. Expect to see it by the end of the year at our dealership.