Road Safety Tips from Bosak Honda Highland
Bosak Honda Highland is here with some important road safety tips to keep you safe when you head out on the road. After all, spring is in full bloom, and while many of you have likely had your (or your kids') spring breaks come and go, it's only a matter of time before a nice day simply demands you take a joyride behind the wheel of your 2015 Honda Odyssey minivan.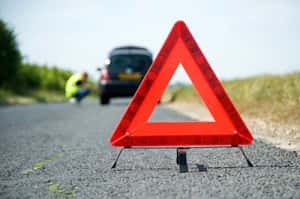 Keeping Safe on the Road
Some of these tips could seem obvious, but you would be amazed how helpful an occasional reminder can be.
On the road:
Always wear your seat belts
Don't drive tired or distracted
Be cautious in work zones
Observe speed limits
Make regular stops on long road trips
Always have your headlights on at night or when it's raining
Don't let your gas tank get too low, especially in rural areas
Tips for when you have car trouble:
Pull over to the side of the road as soon as possible
Turn off your vehicle and turn on your hazard lights
Be sure not to touch anything under the hood until it's cooled off
Place reflectors or cones behind your vehicle so other drivers can see you
Be ready to call for help if you have anything but minor car troubles
When disaster strikes on the road, even the simplest troubles can be tough to deal with, and we recommend packing an emergency kit ahead of time just in case. Non-perishable food items like granola bars and trail mix as well as bottled water are essential, as is a first aid kit, a flashlight, important contact information, and a car and wall charger for your phone.
Follow Bosak Honda Highland for More
We think that there's more to being a full-service Honda dealership than making sure our drivers are driving some of the best vehicles in the world. In addition to offering on-site auto financing and auto service, we update our blog with helpful information like this to keep you and your family safe behind the wheel.
Be sure to contact us if you have any questions, and remember to get your vehicle looked at in our service center before heading off on any road trips.