Should I Buy a Hybrid? Driving a Hybrid vs. Gas Powered Cars
If you are in the market for a new vehicle, you've probably asked yourself "Should I buy a hybrid?" With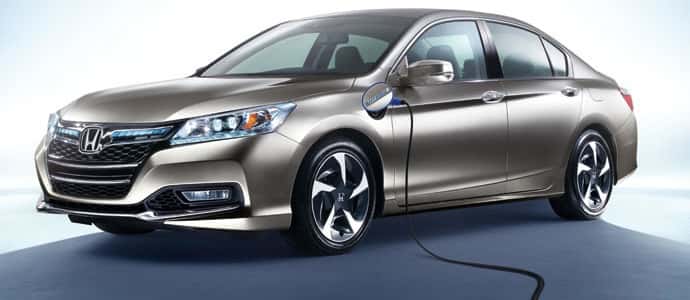 their incredible fuel efficiency and reliability as well as smooth driving capabilities, the hybrid car is fast becoming an auto industry must-have. Therefore, if you're searching for your next vehicle, consider investing in something like the 2014 Honda Civic Plug-In Hybrid. Its many benefits will make your driving experience as environmentally friendly and enjoyable as possible.
Fuel-Efficiency and Reliability
The most obvious advantage of driving a hybrid vehicle is, of course, its fuel efficiency. Like other vehicles, hybrids do use gasoline; however, their electric assistance, smaller engines, and lighter weight means they use far less of it, cutting your trips to the gas station and money spent on fuel considerably. Plus, when you drive a hybrid, not only are you reducing the money you spend on gas, but you're reducing pollution as well. Hybrids may be first and foremost known for their fuel-efficiency, but the vehicles should also be commended for their reliability. With hybrid performance improving every year and emphasizing safety as a top priority, hybrid vehicles are now just as reliable and capable as any gas-powered car.
Affordability
Because a hybrid is so fuel efficient, environmentally friendly, and reliable, many are wary of the steep price tag they are certain must accompany such a promising option. However, at Bosak Honda, hybrid vehicles start at comparable MSRPs, making them a budget-friendly alternative to gas-powered vehicles.
Test-Drive a Honda Hybrid Today
At Bosak Honda, our sales associates are passionate about hybrid vehicles, but we want you to see their benefits for yourself. Come by Bosak Honda and take one of our many hybrid options for a test drive or contact us for additional information. We also stock the rest of the Honda lineup, so whether your heart is set on a hybrid like the Honda Civic or you are just beginning your vehicle search, we would be happy to help. We're located at 9800 Indianapolis Blvd. in Highland. Come visit us today!