Trusting Your Car Dealer: Three Tips
Even if you are buying an affordable car like a brand new Honda from Bosak Honda Highland, there are not many investments bigger than a new car purchase. While we work hard to earn your trust here at Bosak Honda Highland, these are three of the most important ways to know that you can trust your car dealer.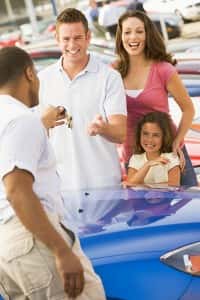 No-Pressure Shopping
As we said, shopping for your next car is a pretty big deal, and the last thing you need is someone trying to rush you. Unless you are without a car and need one immediately, you should take all the time you can in your new car search. If you ever feel pressured into buying a car—or buying a specific car that you perhaps weren't committed to—remember that you can always come back another day. Or just go to another car dealership.
Easy-to-Understand Financing
We admit that the first time we had to finance a car, things seemed a bit complicated. But finance teams are filled with experts who set up loan and lease agreements every day, and if they don't put all of the facts and figures on the table, you should not trust them. The goal of a finance team is to help you find the right loan or lease for your lifestyle and budget, and if they are hiding anything, they aren't doing that.
Reputation in the Community
Unless the dealership just opened, you should be able to get a feel for how well-regarded they are in the community before committing to buying from them. Bosak Honda Highland has a long history in the community, and while an auto dealer doesn't need to have thousands of people speaking to their reputation, if they don't have many at all, that is a cause for concern.
See Why Drivers Choose Bosak
Bosak Honda Highland has served drivers all over Indiana for years, and our main goal is helping you find the right vehicle for you. Maybe that's today, maybe it's tomorrow, maybe it's a year from now; when you need a new or used car you can depend on from a dealership you trust, just contact Bosak Honda Highland.