What to Be Wary of When Buying a New Car
Your satisfaction is our top concern at Bosak Honda Highland, but what should you do if you don't have the luxury of buying from an auto dealer you already know and trust? Not every dealership out there has a reputation like ours, after all. We put together a list of things you should be wary of when buying a new vehicle from a car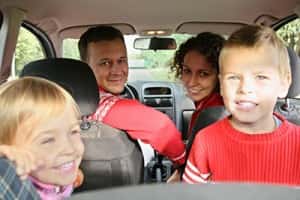 dealer you are unfamiliar with.
Know the Warning Signs
Though we're not diving into all of the extra troubles that can come with shopping for a used car, know that all of these warning signs can apply to shopping for both new and used vehicles.
Trying to Sell You Another Car: Do you know anyone who has gone shopping for a new minivan and came home with a crossover? Or a new family sedan that magically became a top-of-the-line SUV? A dealership that tries to sell you one vehicle when you're interested in another is concerned with their bottom line, not your needs.
Sales and Finance Team Members "Talking to the Boss": There are times when it's appropriate for a car dealer to leave you alone for a few minutes to process paperwork or run a few things by their superior, but anything more than a few minutes is usually a negotiation tactic to make you settle for a car or loan that you can do better than.
Extended Warranties: Extending warranty coverage can be a mixed bag, and you should really do your research to see if it's right for you. What you do need to know is that you can often add on extended warranties after you've purchased your vehicle. Don't feel pressured to do it at the dealership.
These are just a few tips we've heard unscrupulous car dealers bragging about over the years; remember that if there's any point you feel pressured into buying a vehicle or are uncomfortable with the car dealer, you should go elsewhere.
Buying a new car is one of the most expensive things a person can do; the last thing you want are regrets.
Choose a Dealership You Trust
At Bosak Honda Highland, we have been working on our reputation with area drivers for years. Ask around, and we think you'll see just how many Indiana drivers prefer the Bosak name; contact us today to schedule a test drive of a new Honda.